The Sakurai Kokeshi Born from the Climate of Naruko Onsen
Mount Hanabuchi, where the leaves of trees turn into bright colors,
ushering the arrival of the long winter.
Naruko Onsen, which overlooks Mount Hanabuchi,
has long been known as a therapeutic hot-spring spot.
The Naruko kokeshi was first made in this mountainous area in northwestern
Miyagi Prefecture at the end of the Edo period and has undergone development in its own way.
The Naruko kokeshi is a type of kokeshi doll made in view of Mount Hanabuchi.
The words left behind by Shoji Sakurai, the former head, express two ideas:
Cherish the culture of kokeshi dolls, which was born and
nurtured thanks to the climate of Naruko Onsen.
Cherish its creative expression without being bound by conventional techniques or definitions.
With these words and two ideas in mind, we hope that comfort and enrichment are
brought to the lives of people as Sakurai Kokeshi continues to make
kokeshi dolls every day under the climate of Naruko Onsen.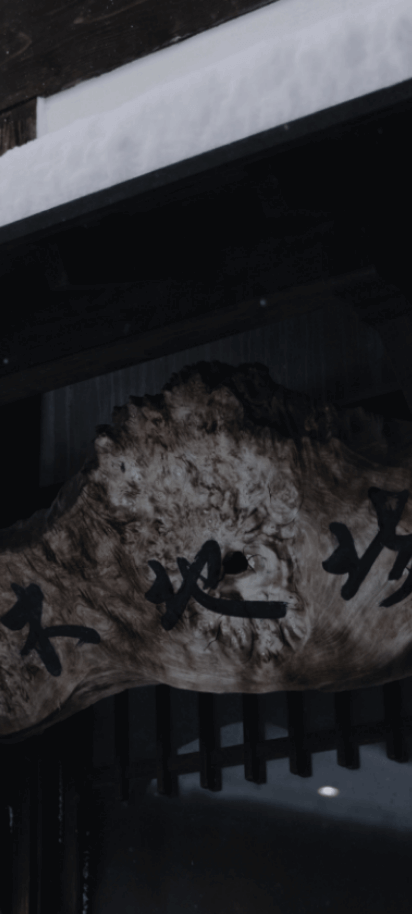 The Sakurai Family
Kokeshi Dolls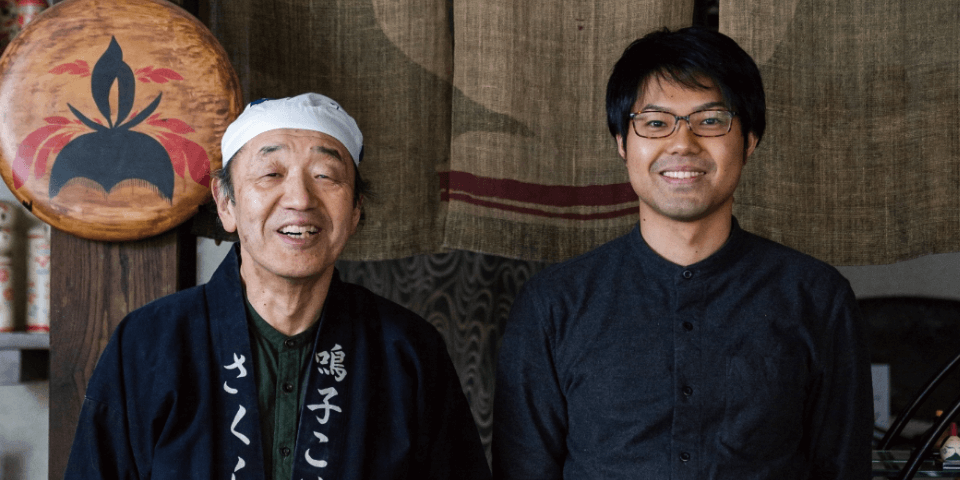 Challenge is the Sakurai Tradition
The Sakurais have been a family of kijiya woodworkers for generations since the end of the Edo period in Naruko Onsen, Osaki, Miyagi.
With the father-son combo of Akihiro Sakurai of the fifth generation and Naomichi Sakurai of the sixth,
we continue to create while carrying on the thoughts of our predecessors.
Each generation of the Sakurai family has always endeavored to create something new.
In order to create kokeshi dolls that will lead to the next generation,
we have continued to develop kokeshi dolls passed down from generation to generation by seeking out the way they should be made in each era.
The Sakurai kokeshi is made with the "spirit of challenge," which has been passed down from generation to generation.
For the Sakurais, tradition is not about preserving the past, but about creating the future.
Artisans
Akihiro Sakurai
Born in Naruko in 1951.
The fifth generation of the Sakurai family, a lineage of kijishi artisans. He acquired the highest award in all three major kokeshi doll competitions. In May 2022, he won the highest award at the Shiraishi Kokeshi Festival.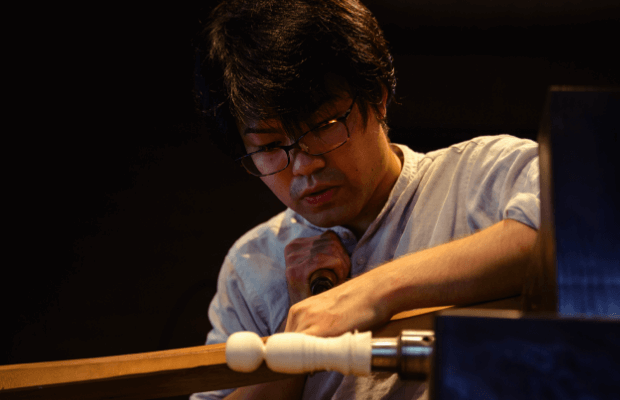 Naomichi Sakurai
Born in Naruko in 1988.
The sixth generation of the Sakurai family. Under his father, Akihiro, he produces traditional kokeshi of various types, kiji-hina (wooden dolls), and creative kokeshi dolls of original modern designs. He is also actively engaged in kokeshi doll making, inheriting his grandfather Shoji's foot-pedal potter's wheel technique.
Overview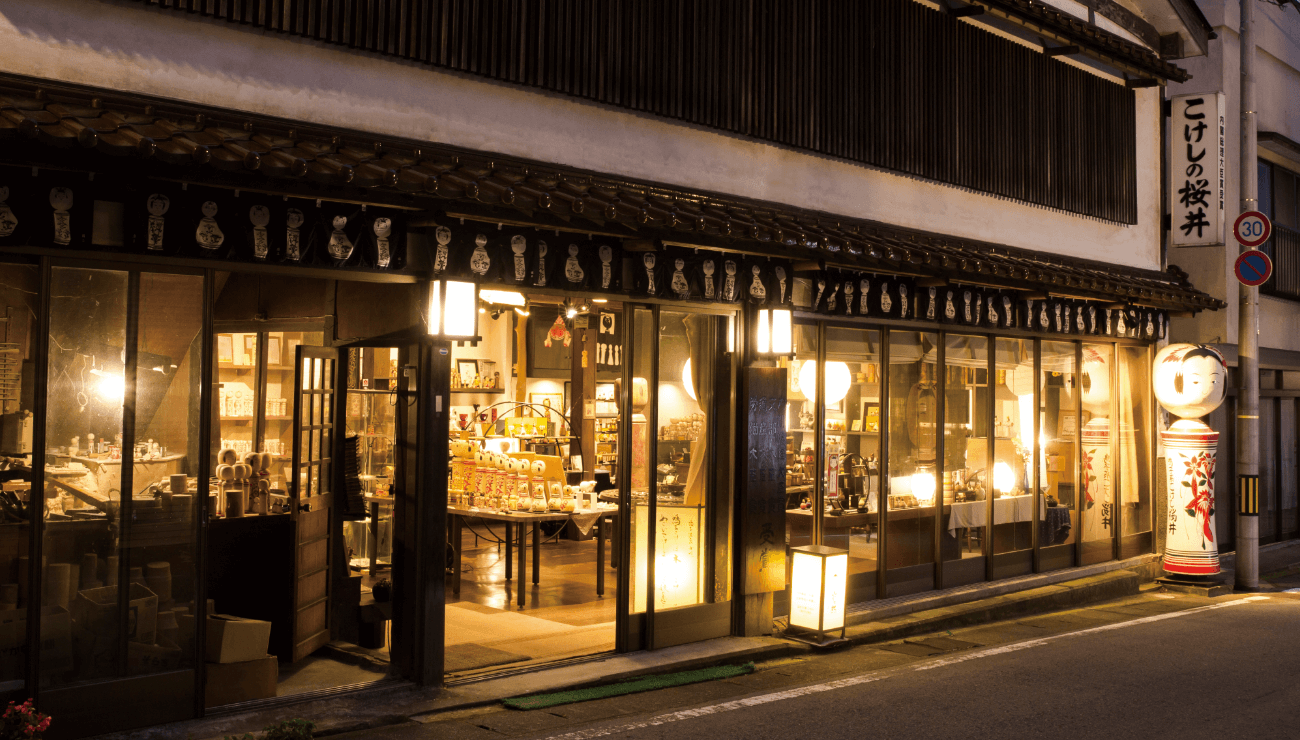 A 3-minute walk from Naruko-Onsen Station. The Sakurai Kokeshi: Naruko Honten is located on Kokeshi Street.
In our spacious store with a workshop where kokeshis are made on a potter's wheel,
we also sell other non-wooden doll souvenirs such as our original hand-dyed tenugui towels, postcards, and more.
As our kokeshi dolls left by the predecessors of the Sakurai family are on also display, feel free to drop by for a visit.
We hope that visitors will be able to take a Sakurai kokeshi in their hands and leave with a warm memory in their hearts.
Address

26 Aza-Yumoto, Naruko-Onsen, Osaki, Miyagi, 989-6823

TEL/FAX

Open

9:00- 17:30

Holidays

Open year-round

Directions

a 3-minute walk from Naruko-Onsen Station on the JR Rikuu East Line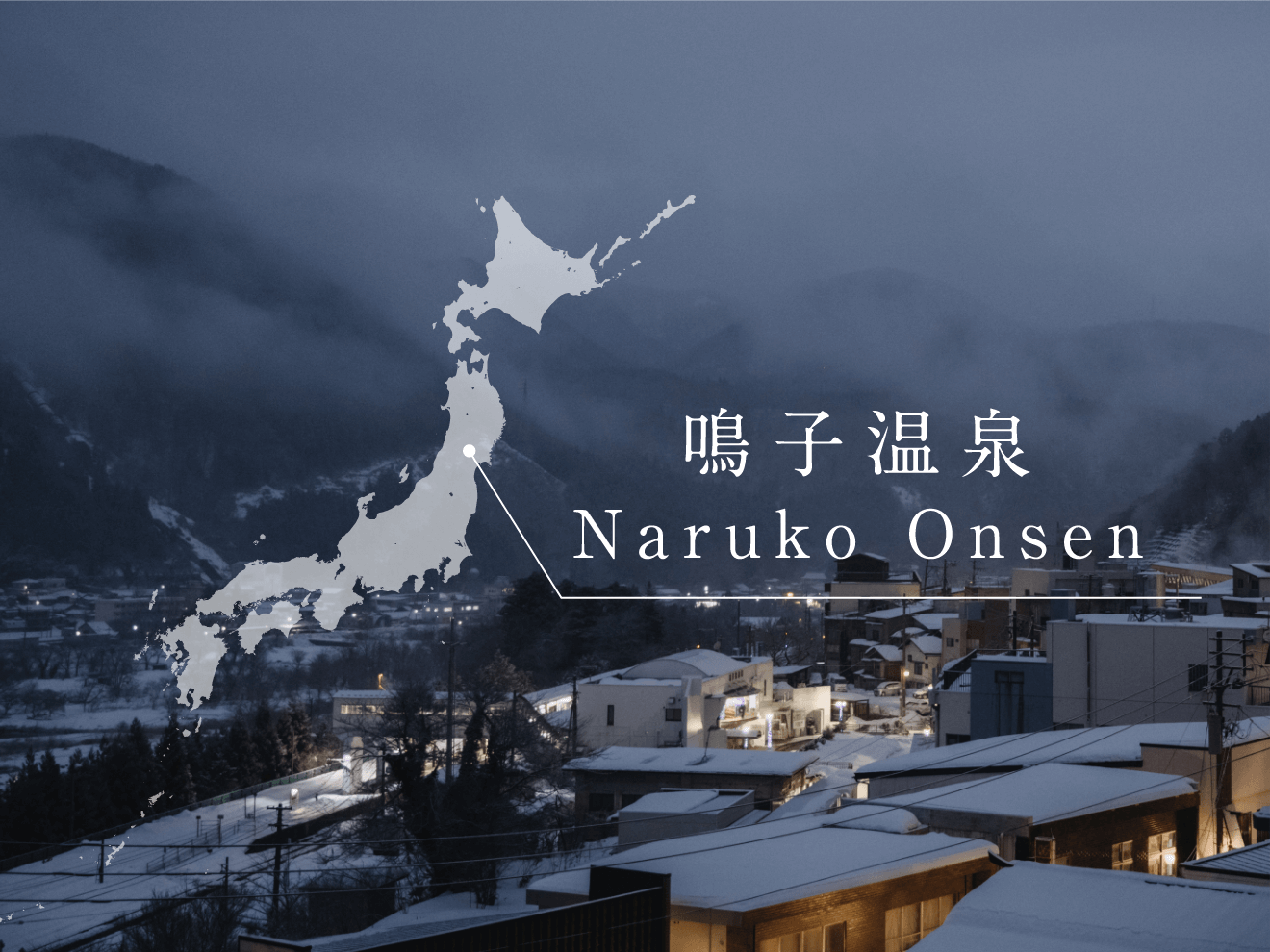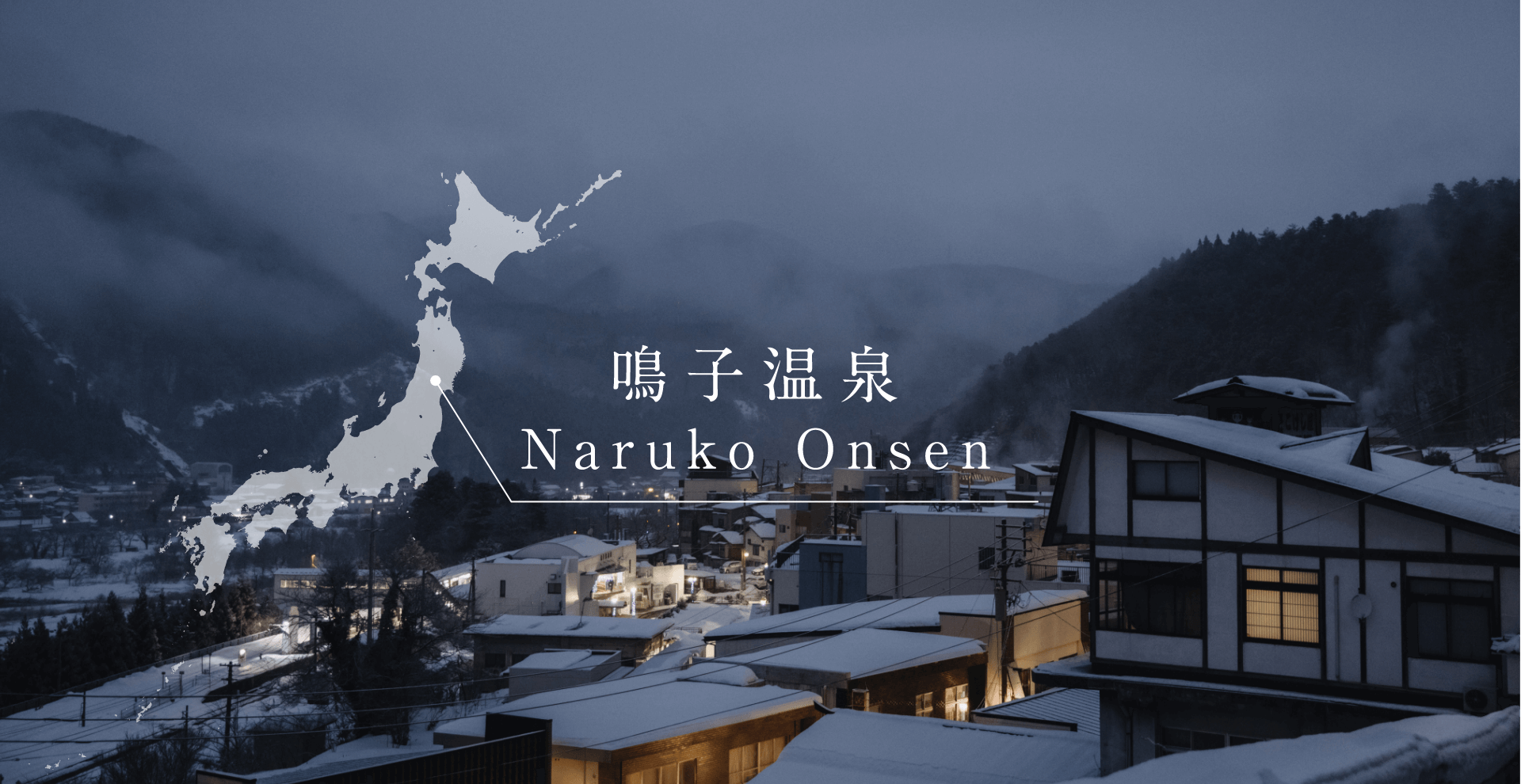 Lifestyle and Crafts Born from the Hot Springs Climate
Sakurai Kokeshi Doll Shop is located in Naruko Onsen, a hot spring resort known
as a therapeutic hot spring in the mountains of northwestern Miyagi Prefecture.
The hot spring is said to have erupted in 837 due to a large explosion at Lagoon Mountain
and has a history of over 1,000 years as a hot spring resort.
Surrounded by mountains, this hot spring resort is blessed with abundant nature,
offering charm in the four seasons.
People gather at the hot springs, the town changes each season,
and crafts are born from nature's bounty.
People's lives and industries, which have developed along with
the climate of this land, are still alive today.

Attractions of
Naruko Onsen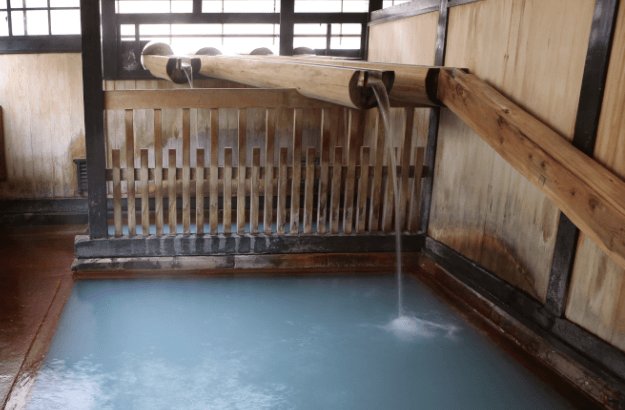 Hot Springs
Japan has 11 different types of onsen, of which eight are classified as hot springs. The color of the water varies from cloudy white to greenish white, blue, and brown, and sometimes changes depending on the weather.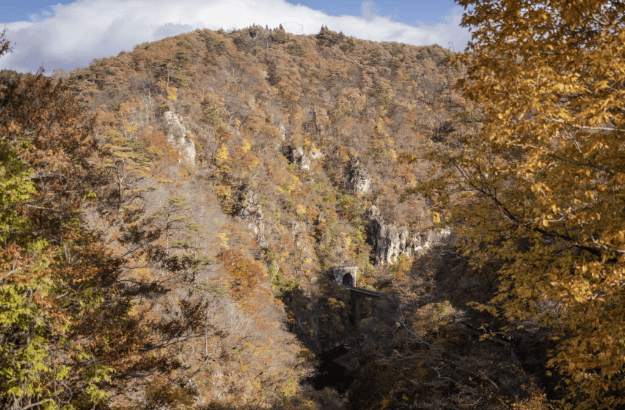 Rich Nature
There are sightseeing spots where one can feel the richness of nature, such as "Naruko Gorge," a 100-meter-deep gorge with beautiful fresh greenery in spring and colored leaves in fall, and the"Lagoon," an acidic caldera lake created by an eruption whose surface changes color depending on the season and weather. In winter, the area is deep in snow and crowded with many skiers.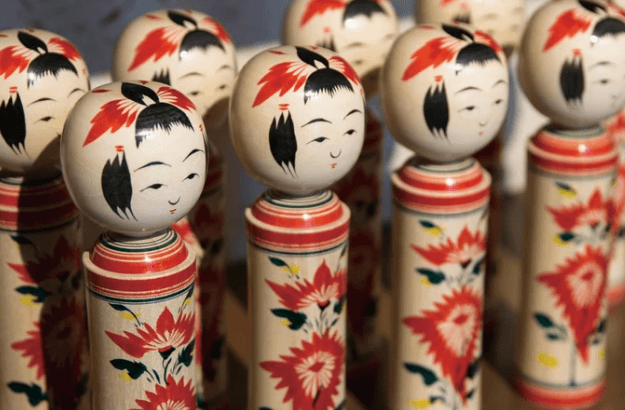 Naruko Kokeshi Dolls
Naruko kokeshi dolls are said to have originated about 200 years ago when a kijishi (wood artisan) made them as toys for children. The kokeshi dolls, which were popular as toys for children in mountain villages, developed as souvenirs from hot spring resorts and became widely known and appreciated by the cultural figures and collectors of the time.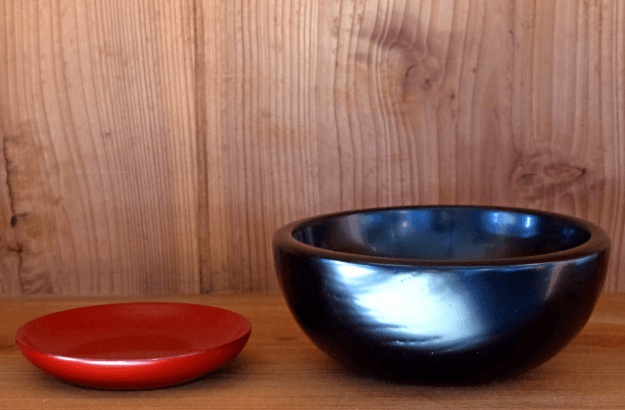 Naruko Lacquer Ware
Blessed with high-quality wood and lacquer, Naruko lacquerware has developed as an industry in Naruko and is said to have started more than 350 years ago. In 1991 it was designated as a traditional national craft, and even today, artisans have workshops in Naruko.